Customized Tungsten Carbide Wear Parts for Oil & Gas Industry
Short Description:
* Tungsten Carbide, Nickel/Cobalt Binder
* Sinter-HIP Furnaces
* CNC Machining
* Outer Diameter: 10-750mm
* Sintered, finished standard, and mirror lapping ;
* CIP Pressed
* Additional sizes,tolerances, grades and quantities are available upon request.
Product Detail
Product Tags
Tungsten carbide(TC) is widely used to the vertical well drilling tools, self-activated oscillating-rotating impact drilling tools, MWD&LWD system and so on. Due to tungsten carbide have a good wear resistance and anti-corrosion resistance, so it's widely used for many industry and different equipment.
Tungsten carbide hard alloy are specifically designed to resist corrosion, abrasion, wear, fretting, sliding wear and impact both onshore and offshore and surface and sub-sea equipment applications.
 N&D Carbide produces all types different grade tungsten carbide material according to drawings.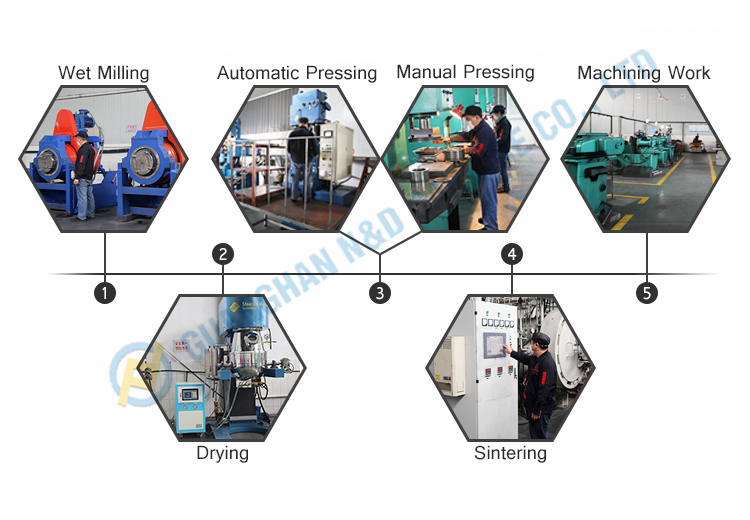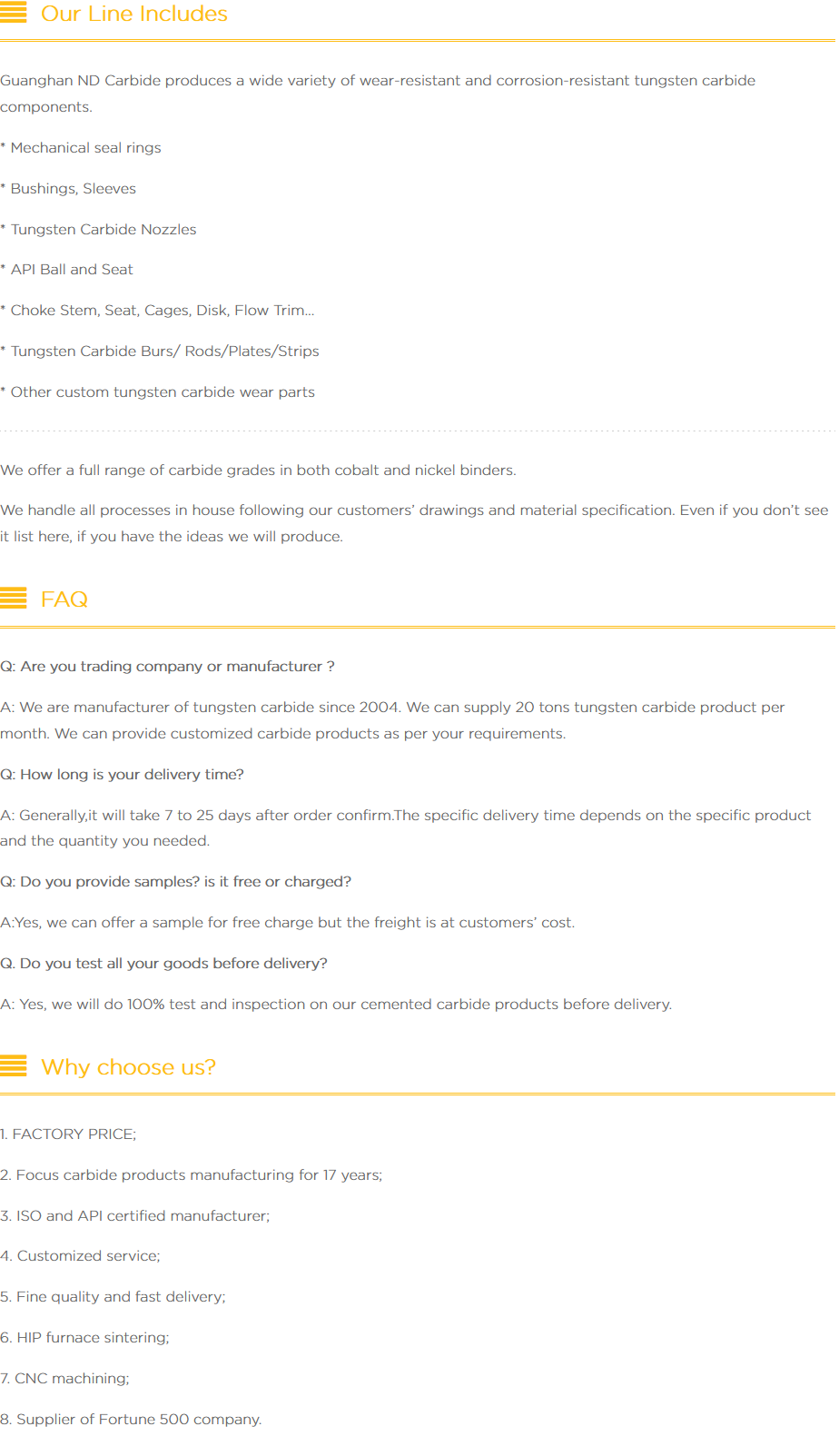 ---
---