Tungsten Carbide Disk for Valve
Short Description:
* Tungsten Carbide,cobalt/Nickel Binder
* Sinter-HIP Furnaces
* CNC Machining
* Erosive wear
* Better control resolution
* Customized service
Product Detail
Product Tags
Tungsten carbide hard alloy are specifically designed to resist corrosion, abrasion, wear, fretting, sliding wear and impact both onshore and offshore and surface and sub-sea equipment applications.
Tungsten carbide is an inorganic chemical compound which contains numbers of tungsten and carbon atoms.  Tungsten carbide, also known as "cemented carbide", "hard alloy" or "hardmetal", is a kind of metallurgic material which contains tungsten carbide powder (chemical formula: WC) and other binder (cobalt, nickel. etc.).
It can be pressed and formed into customized shapes, can be grinded with precision, and can be welded with or grafted to other metals. Various types and grades of carbide can be designed as required for use in application intended, including chemical industry, oil & gas and marine as mining and cutting tools, mould and die, wear parts, etc
Tungsten carbide is widely used in industrial machinery, wear resistant tools and anti-corrosion. Tungsten carbide is the best material to resist heat and fracture in all hard face materials. 
Tungsten Carbide plate valve disc is widely used in oil and gas due to high wear resistance , high corrosion resistance .
Tungsten carbide disc are widely used for valves. Two adjacent disc each containing twp precision holes(orifice). The front disc floats against the back disc creating a mated interface and assuring a positive seal. The disc type valve uses two Tungsten Carbide discs with holes of specific geometry. The upper disc is rotated relative to the lower disc (manually or by actuator) varying the orifice size. The discs are rotated 180 degrees between open and closed position. In addition, the lapped matting surfaces of the discs designed to provide positive seal.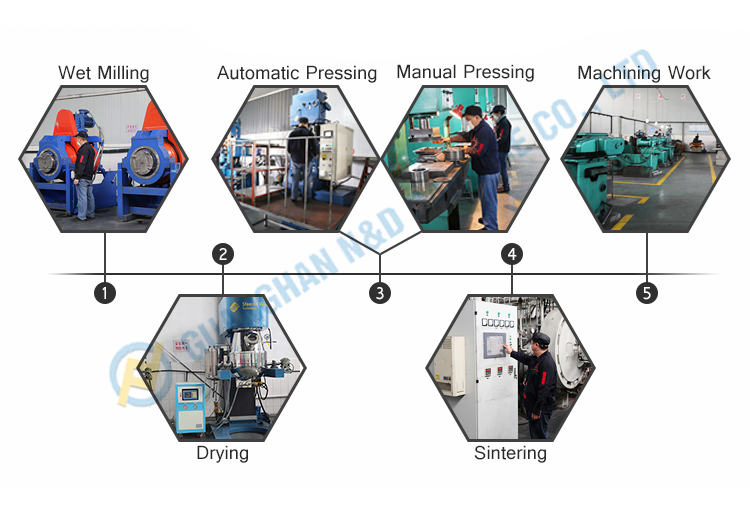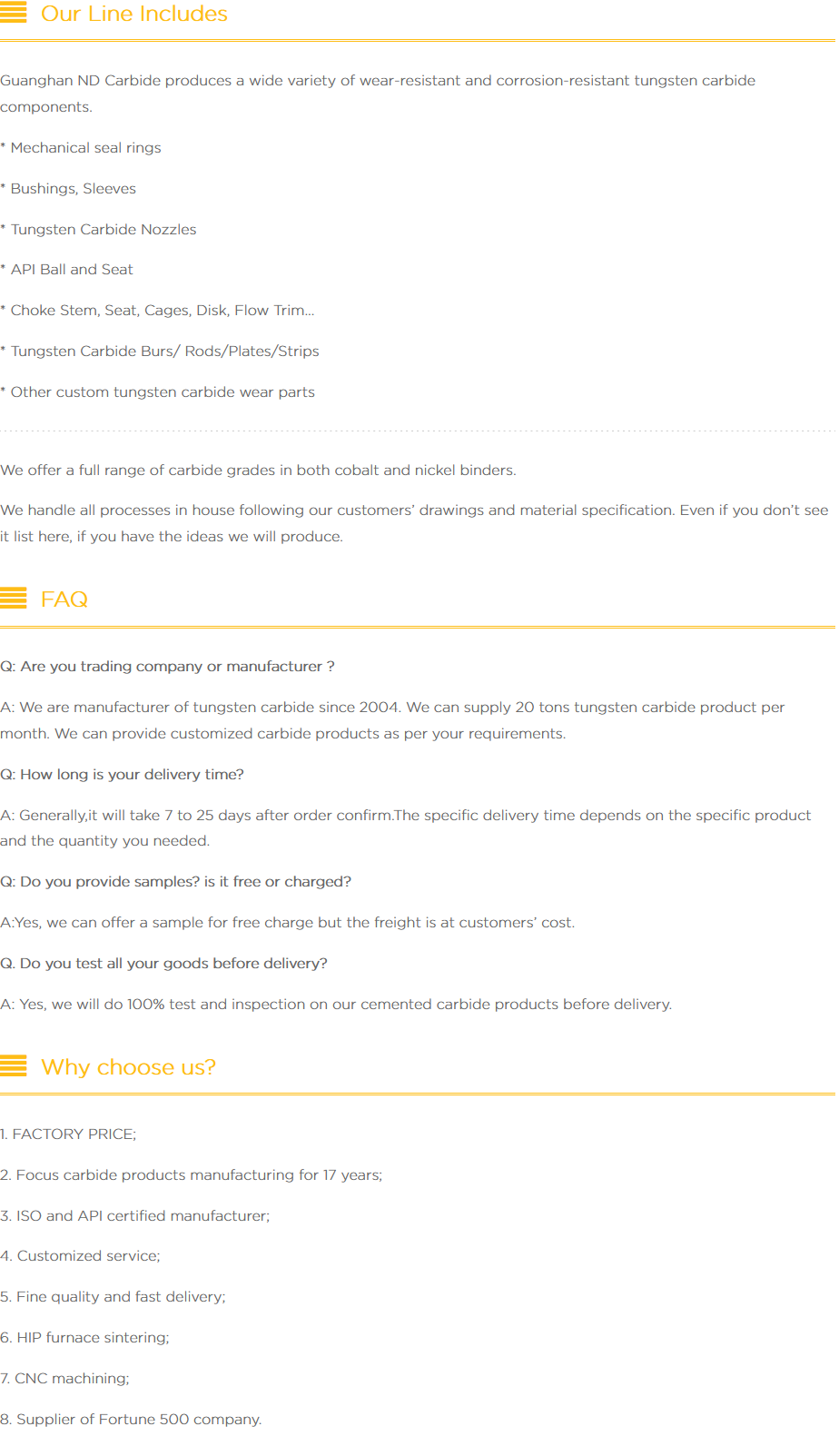 ---
Previous:
Tungsten Carbide Flow Cages
Next:
Tungsten Carbide Nozzles
---