Tungsten Carbide Round Cone
Short Description:
* Tungsten Carbide, Nickel/Cobalt Binder
* Sinter-HIP Furnaces
* CNC Machining
* Sintered, finished standard
* Additional sizes,tolerances, grades and quantities are available upon request.
Product Detail
Product Tags
Tungsten carbide round cone are widely used in cone sanding mill, it's suitable for the dispersion and grinding of medium to high viscosity production in the micron to nano range. Customized service is welcomed.
Tungsten carbide can be pressed and formed into customized shapes, can be grinded with precision, and can be welded with or grafted to other metals. Various types and grades of carbide can be designed as required for use in application intended, including chemical industry, oil & gas and marine as mining and cutting tools, mould and die, wear parts, etc. Tungsten carbide is widely used in industrial machinery, wear resistant tools and anti-corrosion.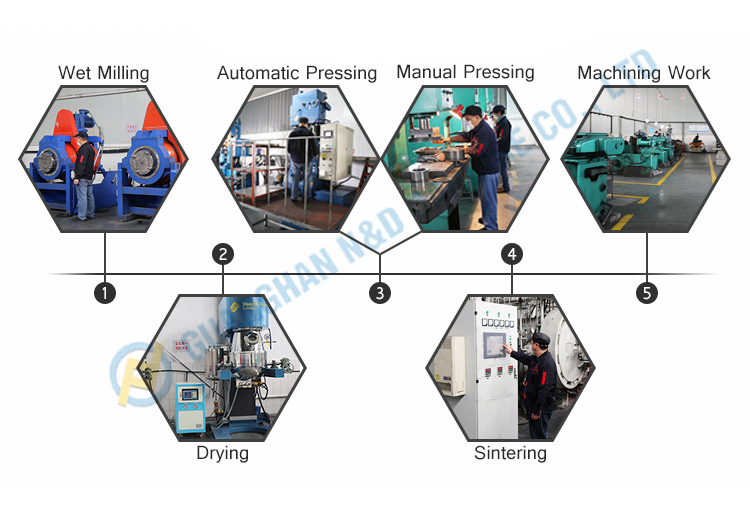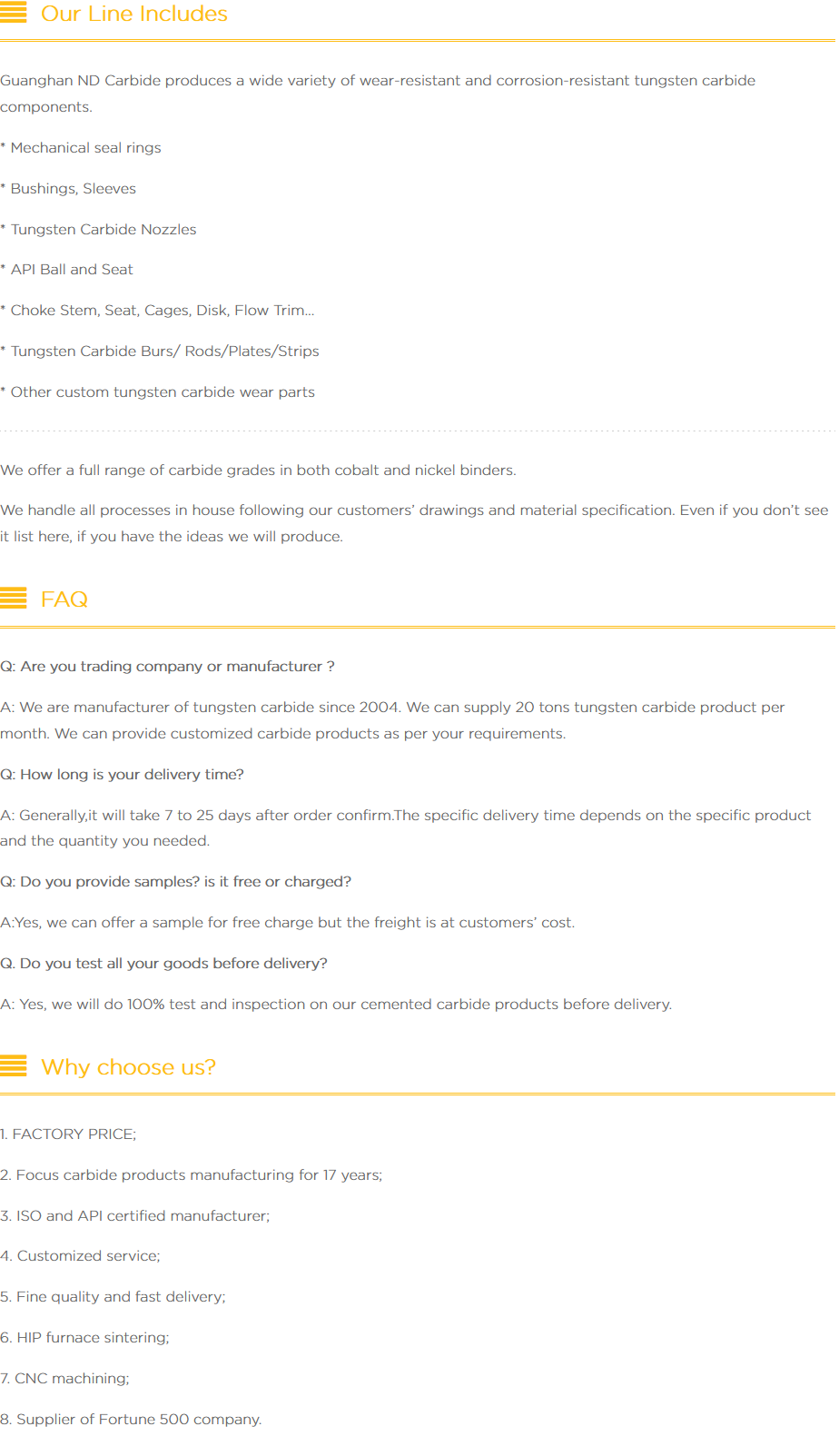 ---
Previous:
Tungsten Carbide Accelerator
Next:
Tungsten Carbide Pins
---