Tungsten Carbide Studs
Short Description:
* Tungsten Carbide, Nickel/Cobalt Binder
* Sinter-HIP Furnaces
* Sintered, finished standard
* Additional sizes,tolerances, grades and quantities are available upon request.
Product Detail
Product Tags
Tungsten carbide can be pressed and formed into customized shapes, can be grinded with precision, and can be welded with or grafted to other metals. Various types and grades of carbide can be designed as required for use in application intended, including chemical industry, oil & gas and marine as mining and cutting tools, mould and die, wear parts, etc. Tungsten carbide is widely used in industrial machinery, wear resistant tools and anti-corrosion.
Tungsten carbide studs are widely used in mining industry. Tungsten carbide have a good wear resistance. We custom the parts according to drawings and specified material grade.
If rolling machine uses cemented carbide stud, it gets high density, high strength and good impacting property. Lifetime of Cemented carbide stud is over 10 times more than surfacing material.
1. Hemispherical to protect the studs from being destroyed by stress concentration.
2. Round edges, protect the studs being damaged during production,transportation,installment and using.
3. HIP sintering ensure good compactness and high toughness for the products.
4. Special technology to eliminate the surface stress after surface grinding, and increase the surface hardness at the same time.
5. Grease used on surface of the products to avoid oxidization.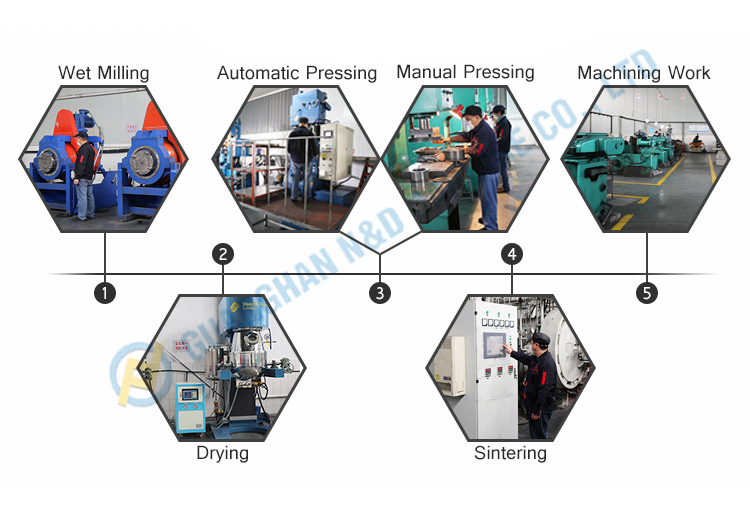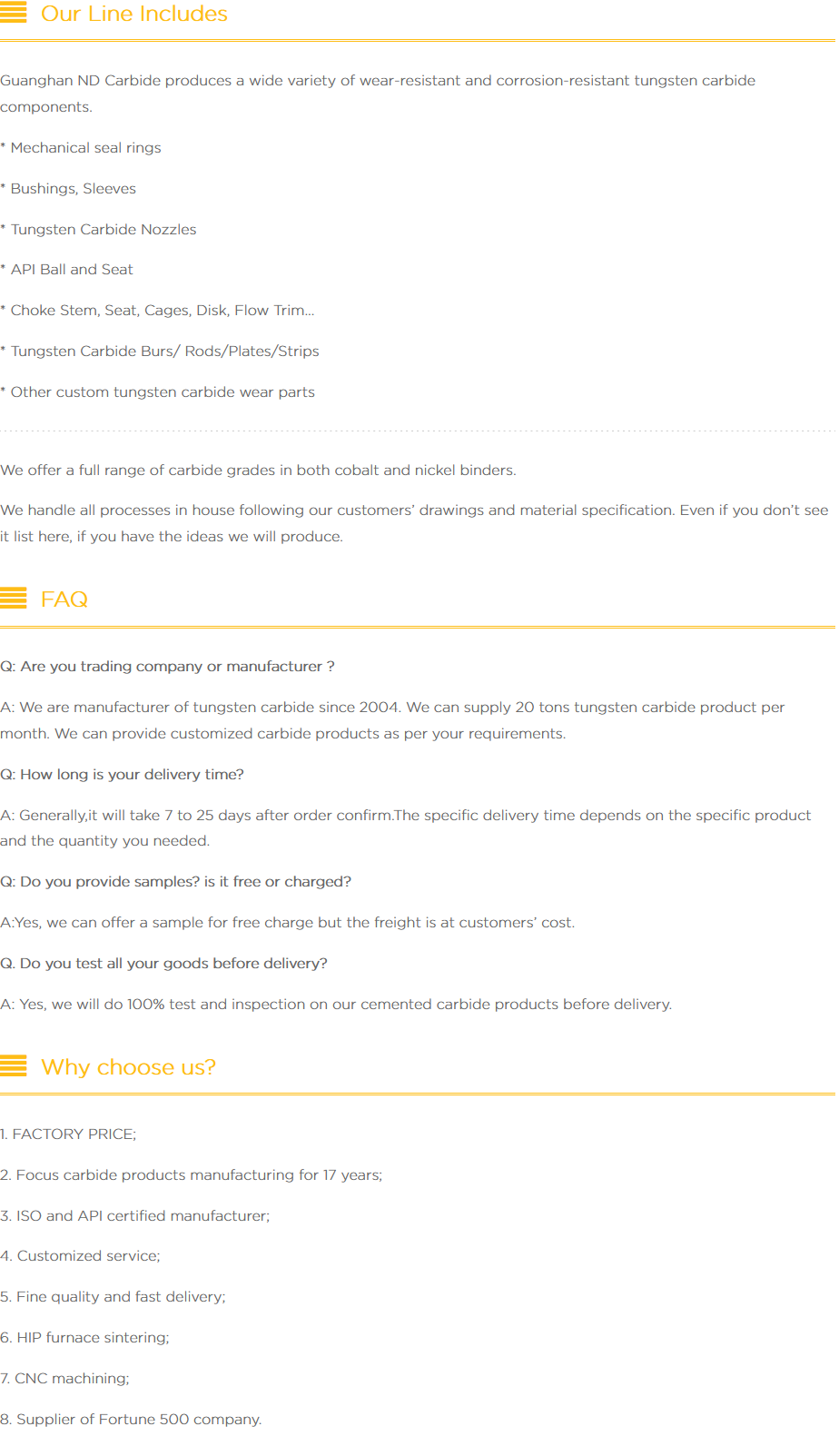 ---
Previous:
Customized Tungsten Carbide Wear Parts
Next:
Tungsten Carbide Tiles
---