Tungsten Carbide Wear Bush and Sleeve
Short Description:
* Tungsten Carbide, Nickel/Cobalt Binder
* Sinter-HIP Furnaces
* CNC Machining
* Outer Diameter: 10-300mm
* Sintered, finished standard, and mirror lapping ;
* Additional sizes,tolerances, grades and quantities are available upon request.
Product Detail
Product Tags
Tungsten carbide hard alloy are specifically designed to resist corrosion, abrasion, wear, fretting, sliding wear and impact both onshore and offshore and surface and sub-sea equipment applications.
Tungsten carbide is an inorganic chemical compound which contains numbers of tungsten and carbon atoms.  Tungsten carbide, also known as "cemented carbide", "hard alloy" or "hardmetal", is a kind of metallurgic material which contains tungsten carbide powder (chemical formula: WC) and other binder (cobalt, nickel. etc.).It can be pressed and formed into customized shapes, can be grinded with precision, and can be welded with or grafted to other metals. Various types and grades of carbide can be designed as required for use in application intended, including chemical industry, oil & gas and marine as mining and cutting tools, mould and die, wear parts, etc
Tungsten carbide is widely used in industrial machinery, wear resistant tools and anti-corrosion. Tungsten carbide is the best material to resist heat and fracture in all hard face materials.  
Tungsten carbide bush with high hardness and transverse rupture strength, and it has superior performance on resisting abrasion and corrosion, which enable it to be widely used in many industries.
The tungsten carbide bush sleeve will be used mainly for rotating support, aligning, anti-thrust and seal of the axle of motor, centrifuge, protector and separator of the submerged electric pump in the adverse working conditions of high speed rotating, sand lash abrasion and gas corrosion in the oil field, such as slide bearing sleeve, motor axle sleeve and seal axle sleeve.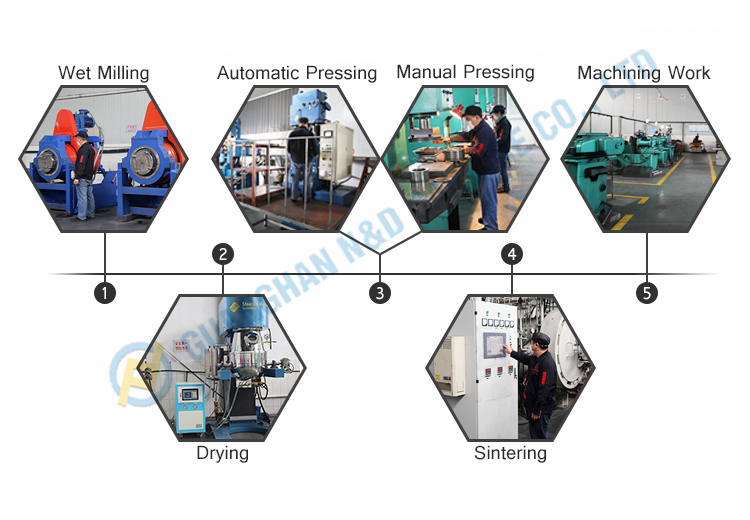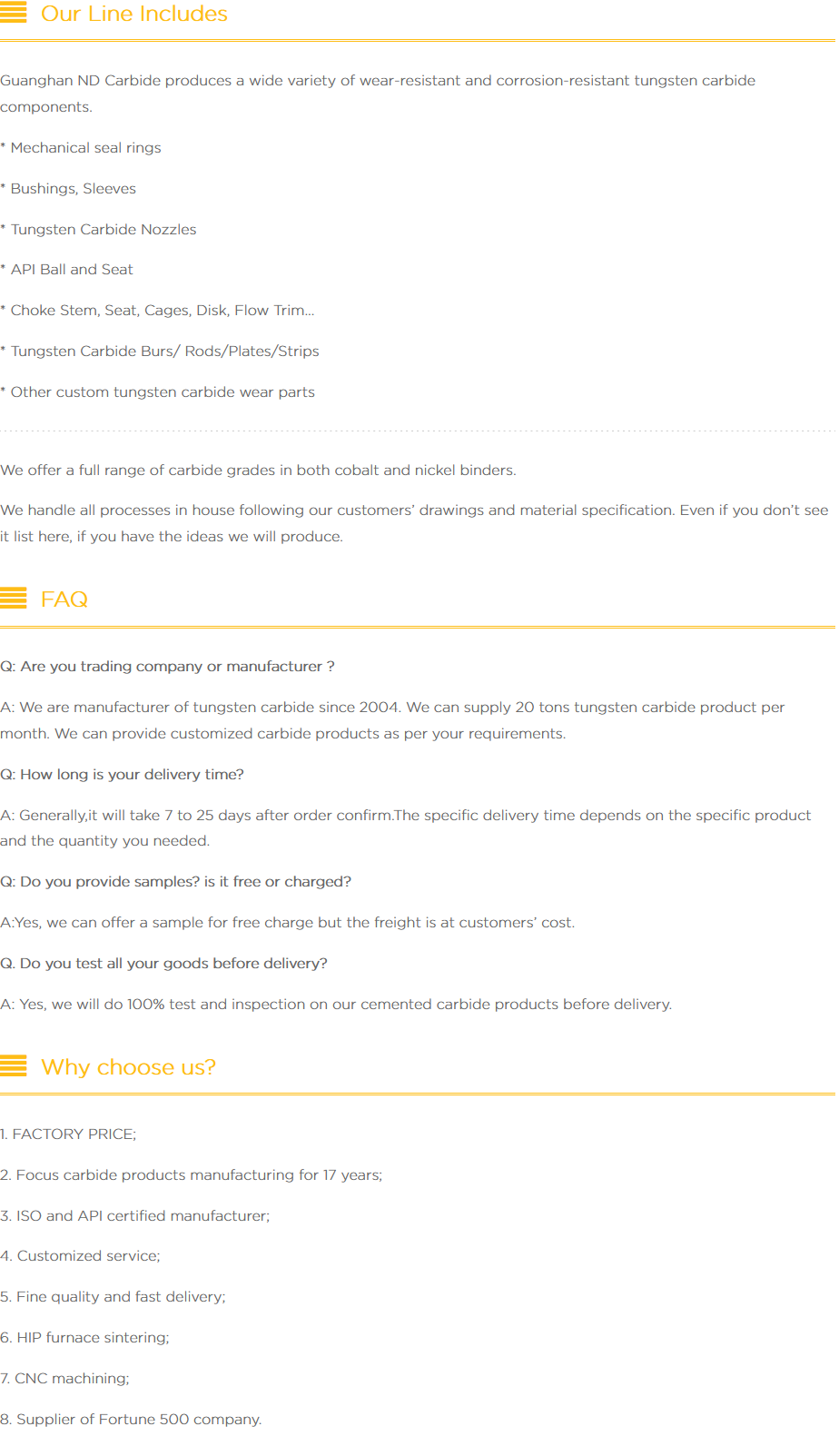 ---
---