Tungsten Carbide Wear Inserts and Harding facing material
Short Description:
* Tungsten Carbide,cobalt binder
* Sinter-HIP Furnaces
* Auto-pressing
* Higher wear resistance
Product Detail
Product Tags
Tungsten carbide hard alloy are specifically designed to resist corrosion, abrasion, wear, fretting, sliding wear and impact both onshore and offshore and surface and sub-sea equipment applications.
Tungsten carbide is an inorganic chemical compound which contains numbers of tungsten and carbon atoms.  Tungsten carbide, also known as "cemented carbide", "hard alloy" or "hardmetal", is a kind of metallurgic material which contains tungsten carbide powder (chemical formula: WC) and other binder (cobalt, nickel. etc.).It can be pressed and formed into customized shapes, can be grinded with precision, and can be welded with or grafted to other metals. Various types and grades of carbide can be designed as required for use in application intended, including chemical industry, oil & gas and marine as mining and cutting tools, mould and die, wear parts, etc
Tungsten carbide is widely used in industrial machinery, wear resistant tools and anti-corrosion. Tungsten carbide is the best material to resist heat and fracture in all hard face materials.
The tungsten carbide wear inserts are used to cut through steel casing and plugs and remove down-hole junk. A variety of square, round, half-round,oval inserts can be produced. The hard-facing material are used for built-up welding in surface. Tungsten Carbide Stabilizer Inserts For Wear Protection of Drill Bits.The Inserts are laid in the same way as a standard insert with no special procedures required. The carbide tile is sintered by coarse-grained cemented carbide, with properties of high hardness and good transverse-rupture strength, as well as corrosion resistance, resistance to acid and alkali, long service life. N&D carbide manufactures high quality cemented carbide inserts for stabilizer pads.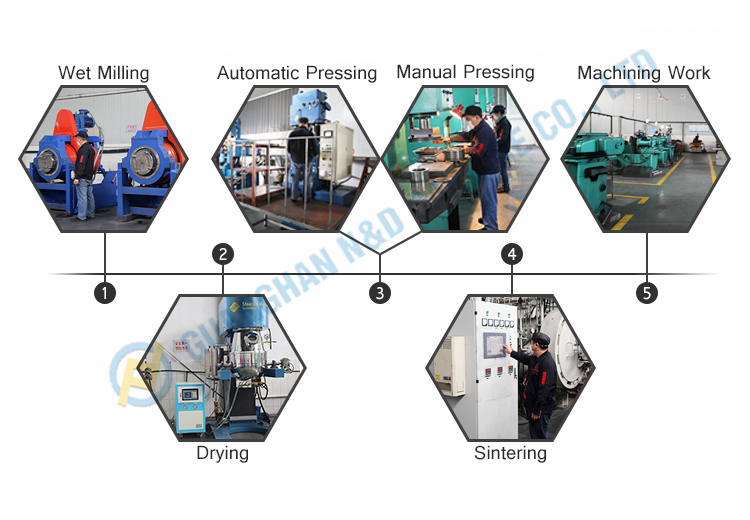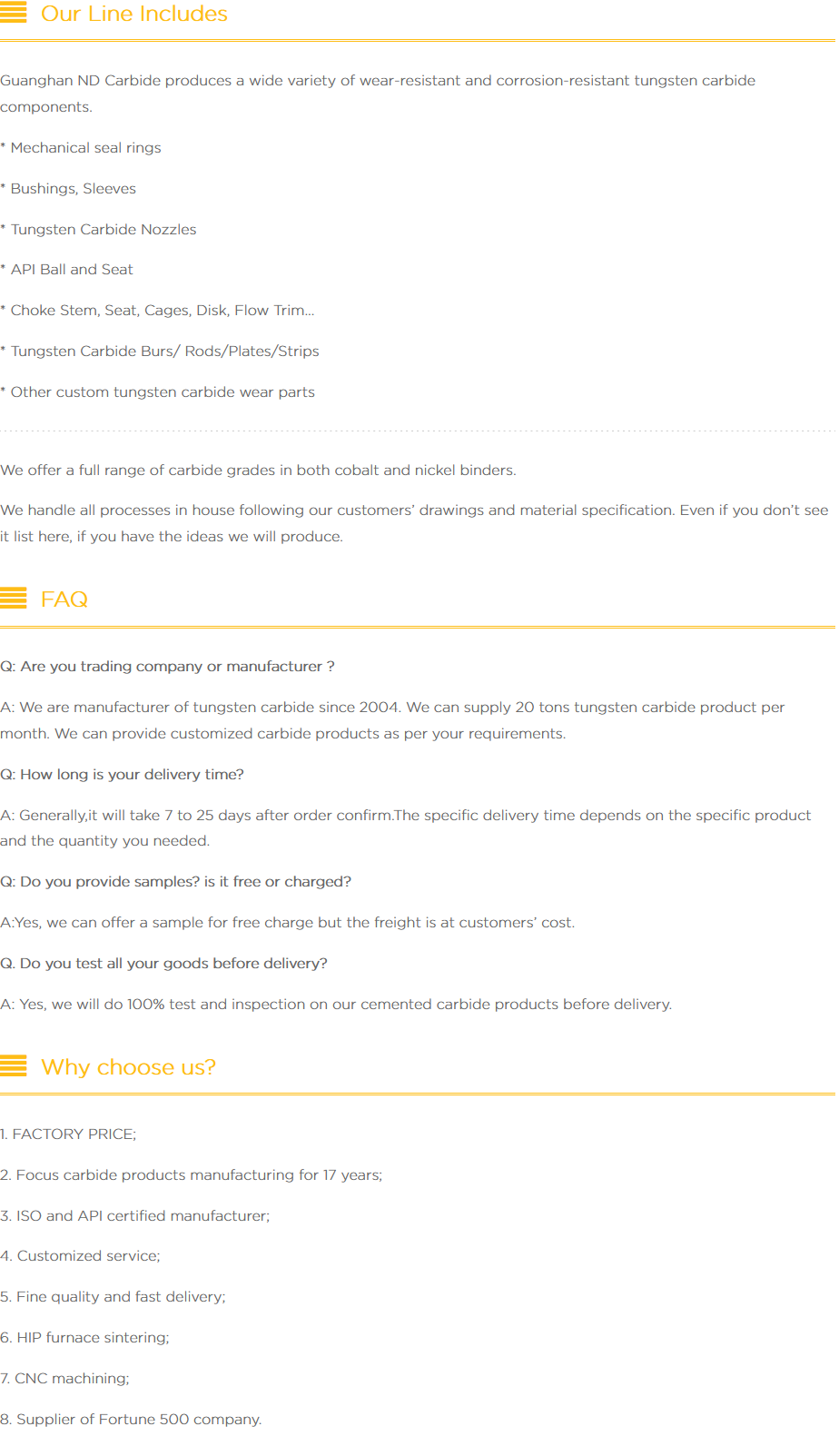 ---
Previous:
Tungsten Carbide Nozzles
---