Tungsten Carbide Moulds
Short Description:
* Tungsten Carbide, Cobalt Binder
* Sinter-HIP Furnaces
* CNC Machining
* Sintered, finished standard
* CIP Pressed
* Additional sizes,tolerances, grades and quantities are available upon request.
Product Detail
Product Tags
Tungsten carbide can be pressed and formed into customized shapes, can be grinded with precision, and can be welded with or grafted to other metals. Various types and grades of carbide can be designed as required for use in application intended, including chemical industry, oil & gas and marine as mining and cutting tools, mould and die, wear parts, etc. Tungsten carbide is widely used in industrial machinery, wear resistant tools and anti-corrosion.
Because of this material's resistance to wear and corrosion, cemented tungsten carbide provides long-wearing components can improve overall mold life.
Moldmakers know that many of their cutting tools are made from tungsten carbide to minimize premature wear, we believe that cemented tungsten carbide can offer moldmakers additional benefits when used for mold components, particularly core pins.
The tungsten carbide mold parts is made from one or several refractory carbide (tungsten carbide, titanium carbide and other powders) as main component, and metal powder (cobalt, nickel, etc.) as an adhesive to be prepared by powder metallurgy method. It is mainly used in the manufacture of high-speed cutting tools and cutting tools, hard and ductile materials, and the production of cold die, and not by measuring the impact and vibration of high wear-resistant parts.
About the understanding of tungsten carbide mold parts,you can begin by understanding the characteristics of the carbide.
1. High hardness, high wear resistance and high red hardness
2. High strength and modulus of elasticity
3. Good corrosion resistance and good oxidation resistance
4. Small coefficient of linear expansion
5. No longer processing and regrinding of forming products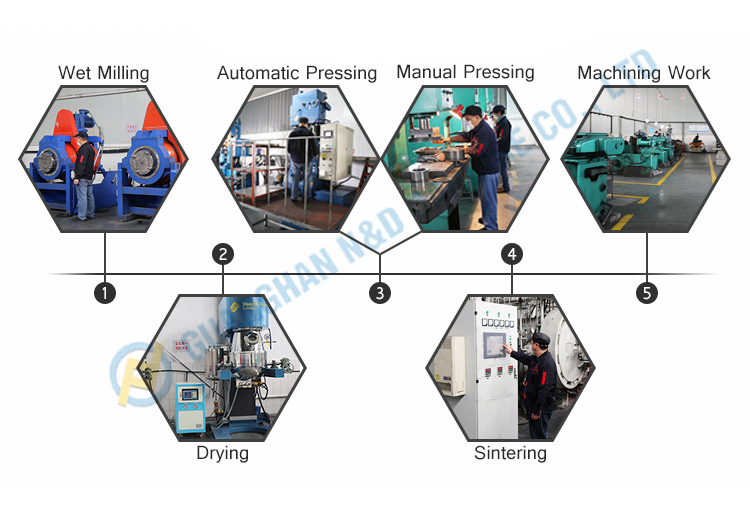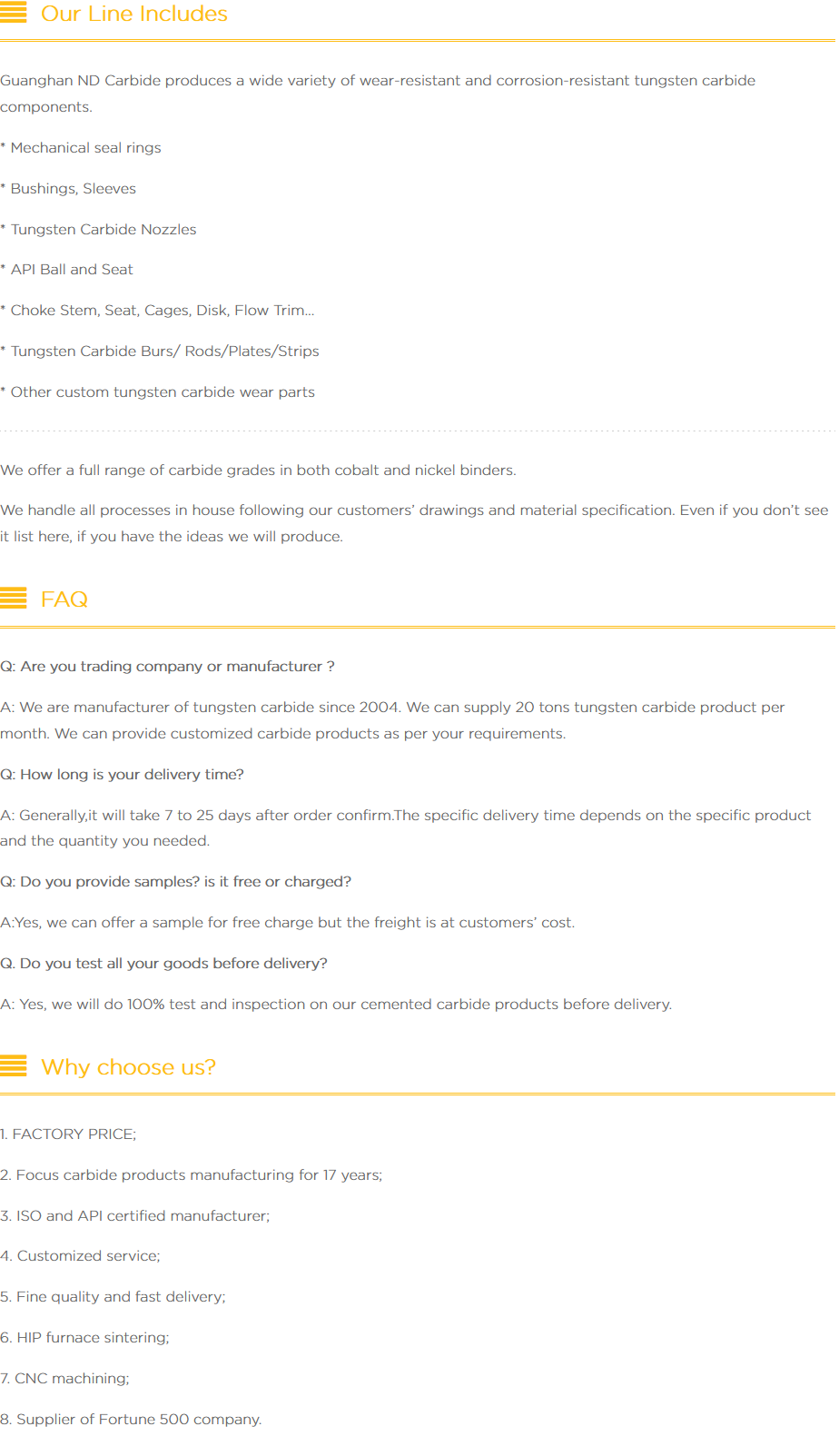 ---
Previous:
Tungsten Carbide Plates
---