Tungsten Carbide Axle Sleeve
Short Description:
* Tungsten Carbide, Nickel/Cobalt Binder
* Sinter-HIP Furnaces
* CNC Machining
* Outer Diameter: 10-500mm
* Sintered, finished standard, and mirror lapping ;
* Additional sizes,tolerances, grades and quantities are available upon request.
Product Detail
Product Tags
Tungsten carbide axle sleeve shows high hardness and transverse rupture strength, and it has superior performance on resisting abrasion and corrosion, which enable it to be widely used in many industries.
Tungsten carbide axle sleeves are widely known for their durability and quality. It can withstand high pressure and are resistant to corrosion, so are used in water pumps, oil pumps and various other pumps. Tungsten Carbide axle Sleeves are often used in water pumps, oil pumps and other pumps, especially used for high pressure or corrosion resistance pumps, flow control.T Nowadays, tungsten carbide axle sleeves have been playing an important role in the field of long working parts material.
The tungsten carbide axle sleeve will be used mainly for rotating support, aligning, anti-thrust and seal of the axle of motor, centrifuge, protector and separator of the submerged electric pump in the adverse working conditions of high speed rotating, sand lash abrasion and gas corrosion in the oil field, such as slide bearing sleeve, motor axle sleeve and seal axle sleeve.
Tungsten carbide axle sleeves can position or protect the shaft on the rotating shaft to prevent shaft wear. Meanwhile, the hardness of the grinding shaft is low. The shaft without quenching and tempering treatment can be used, thus reducing the processing difficulty of related parts. Our axle sleeves has the advantages of strong wear resistance, small friction coefficient, good toughness and long service life .
There is a big choice of sizes and types of the tungsten carbide bush sleeve, we can also recommend, design, develop, produce the products according to the drawings and requirements of the customers.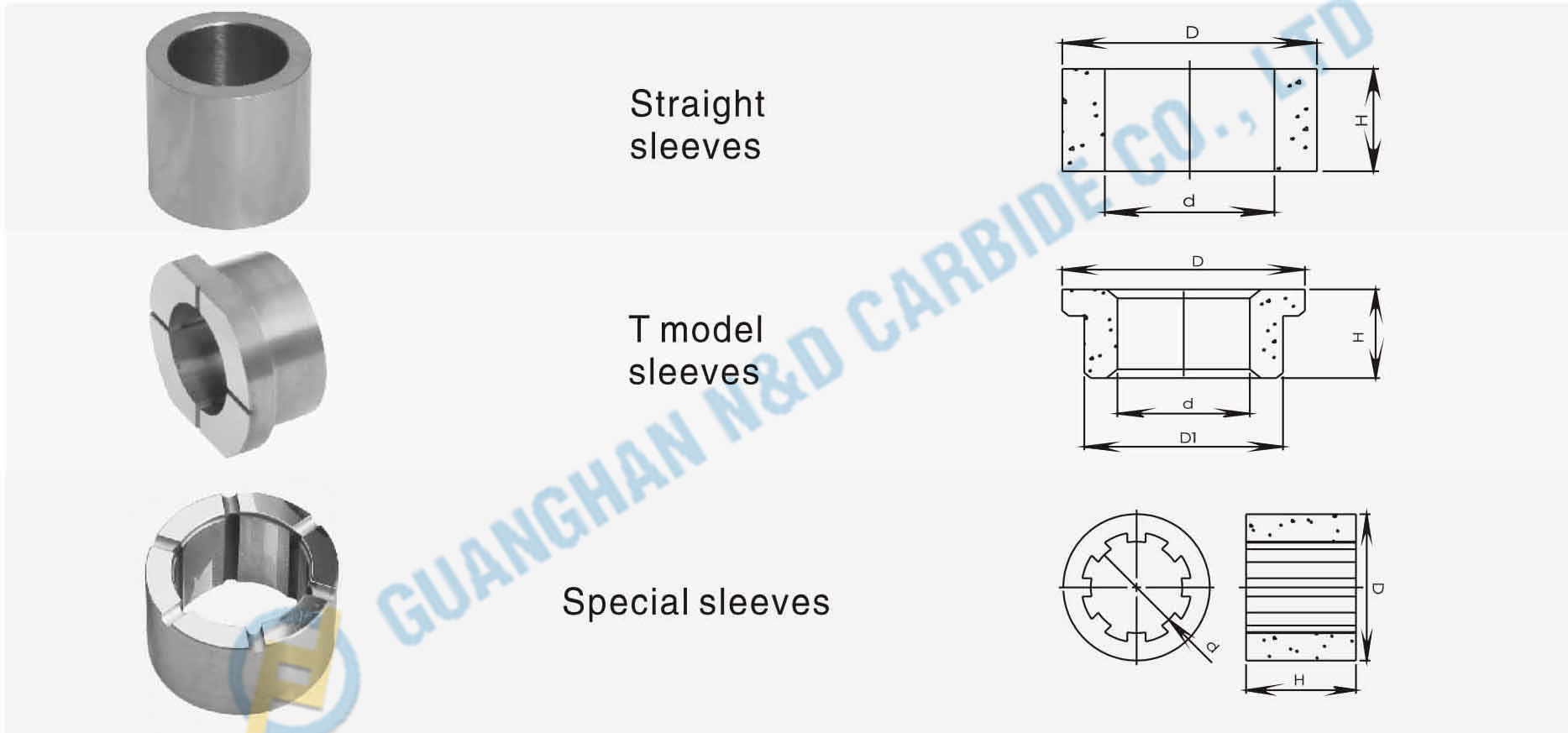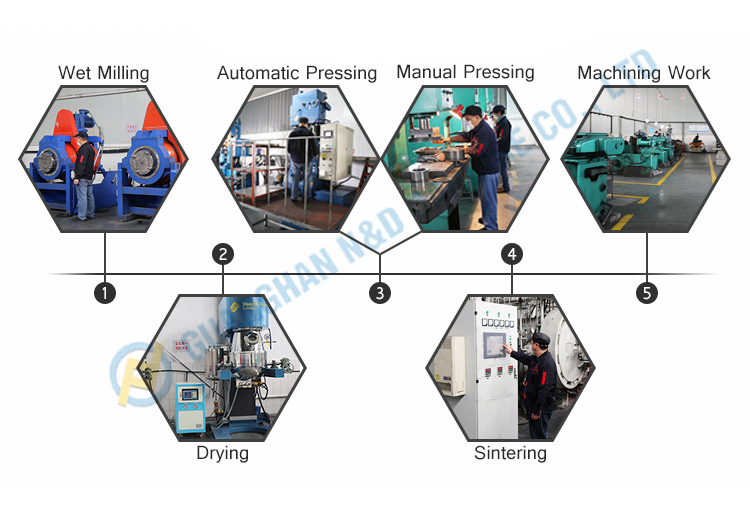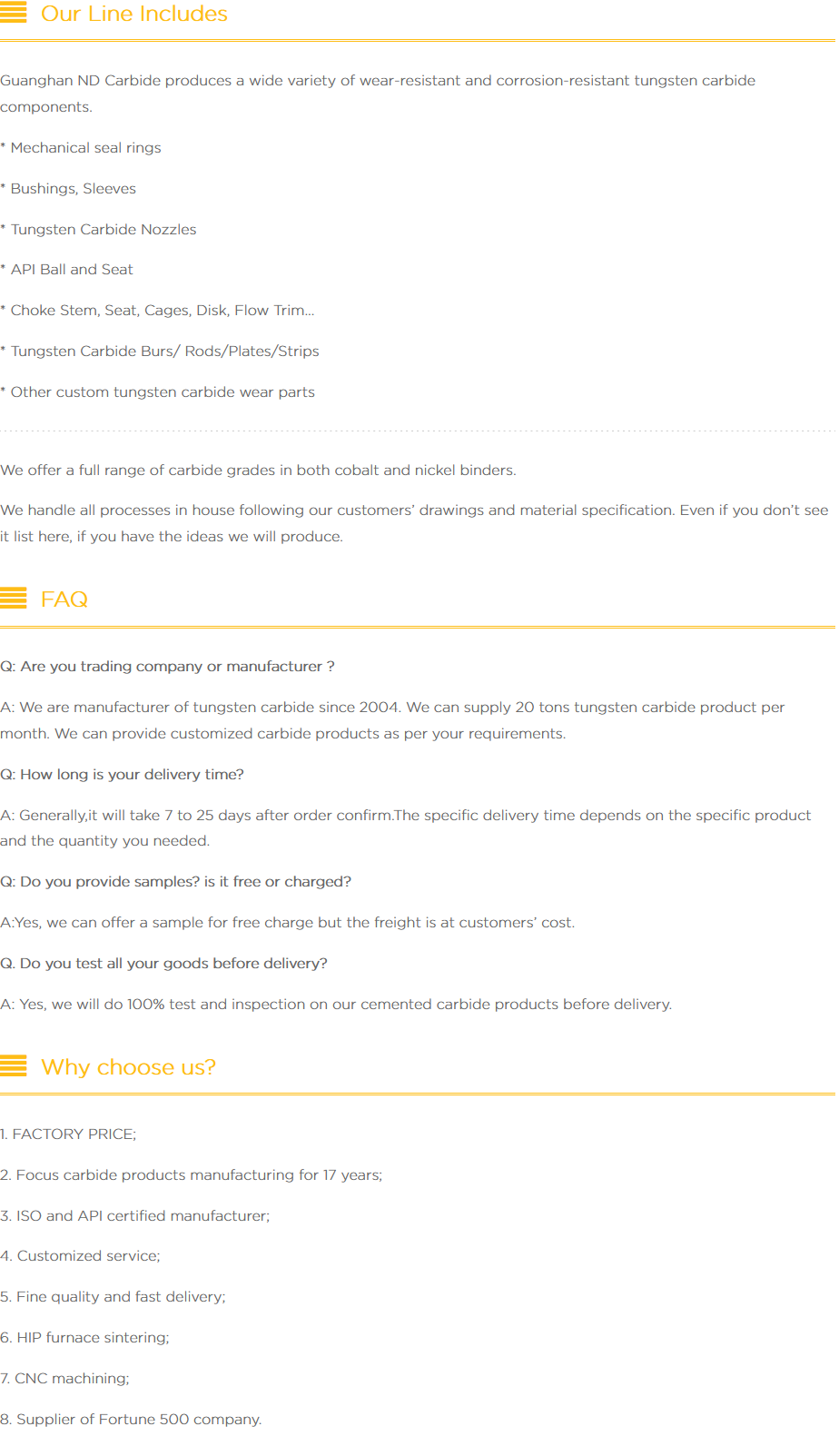 ---
Previous:
Tungsten Carbide Guide Bush
---