Tungsten Carbide Nozzles
Short Description:
* Tungsten Carbide,cobalt binder
* Sinter-HIP Furnaces
* CNC Machining
* Erosive wear
* Customized service
Product Detail
Product Tags
The tungsten carbide nozzles will be used mainly to PDC drill bits and cone roller bits for flushing, cooling and lubricating drill bit tips and cleaning stone chips in the well bottom with drilling liquid in the working conditions of high pressure, vibration, sand and slurry impacting during oil and natural gas prospecting.
Tungsten carbide sandblasting nozzles are manufactured from hot pressing with straight bore and venturi bore type. Due to its hardness, low density and excellent wear and anti-corrosion, Tungsten carbide sandblasting nozzle has been widely used in sandblasting and shot peening equipment, offering a long life with optimum air and abrasive use.
Tungsten carbide spray nozzle of oil field have a variety of specifications, processed and made with high quality raw material. It has the characteristics of high temperature resistance, corrosion resistance, abrasion resistance, high precision and so on.
Tungsten carbide nozzle of oil field drill bit parts are available in these styles and sizes:
plum blossom type thread nozzles
internal hexagonal thread nozzles
outer hexagonal thread nozzles
cross groove thread nozzles
Y type(three grooves) thread nozzles
gear wheel drill bit nozzles and press fracturing nozzles.
For the varied requirements of our clients, we are engaged in manufacturing, supplying, exporting and trading a wide range of Tungsten Carbide Nozzles. These products are extremely rugged in state and ensure longer functional life. All these products are easy to install and needs low maintenance. These products are available in different sizes and specifications.
The products have good wear and impact resistance. The thread can be made of solid carbide or used brazing and setting technology.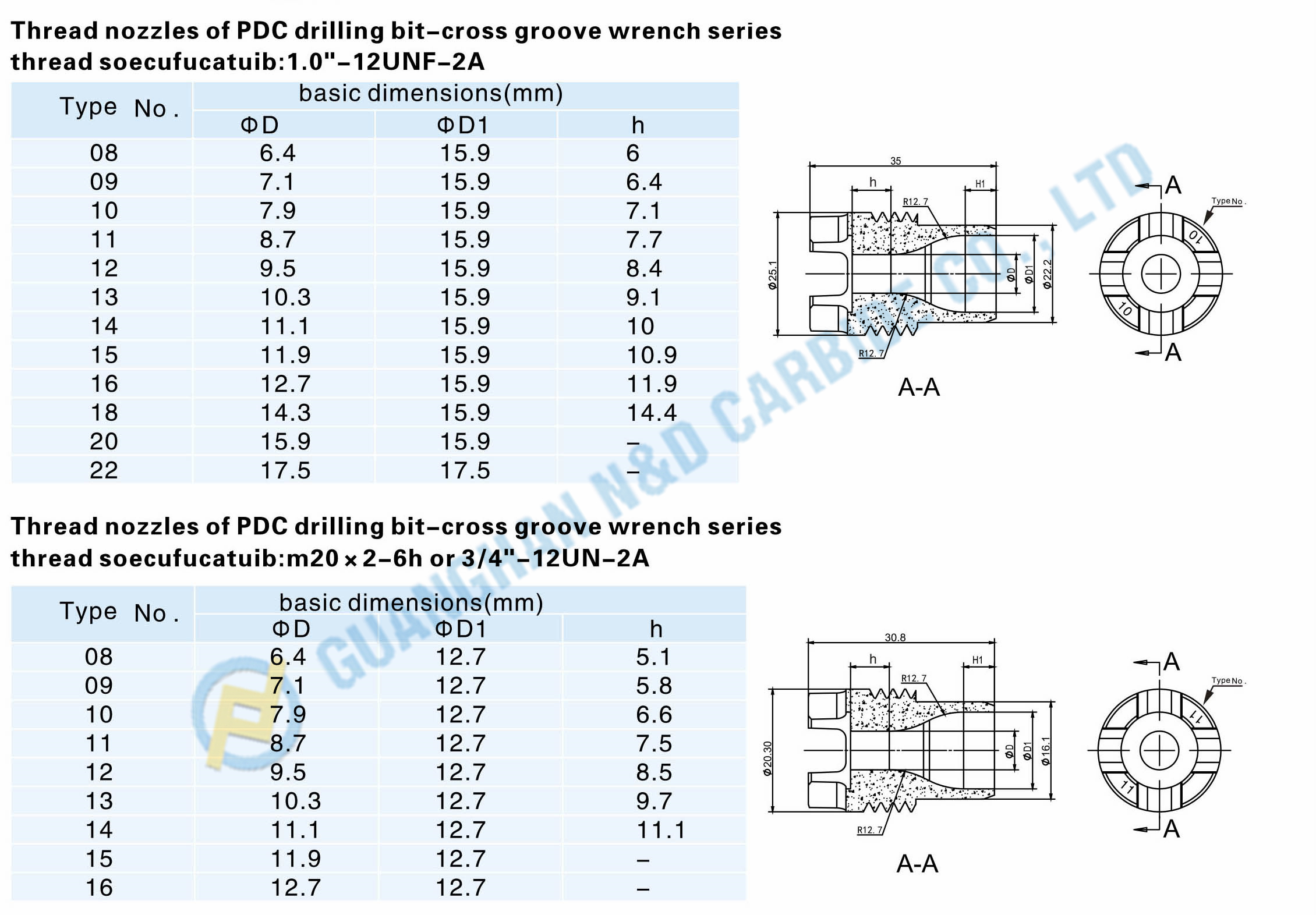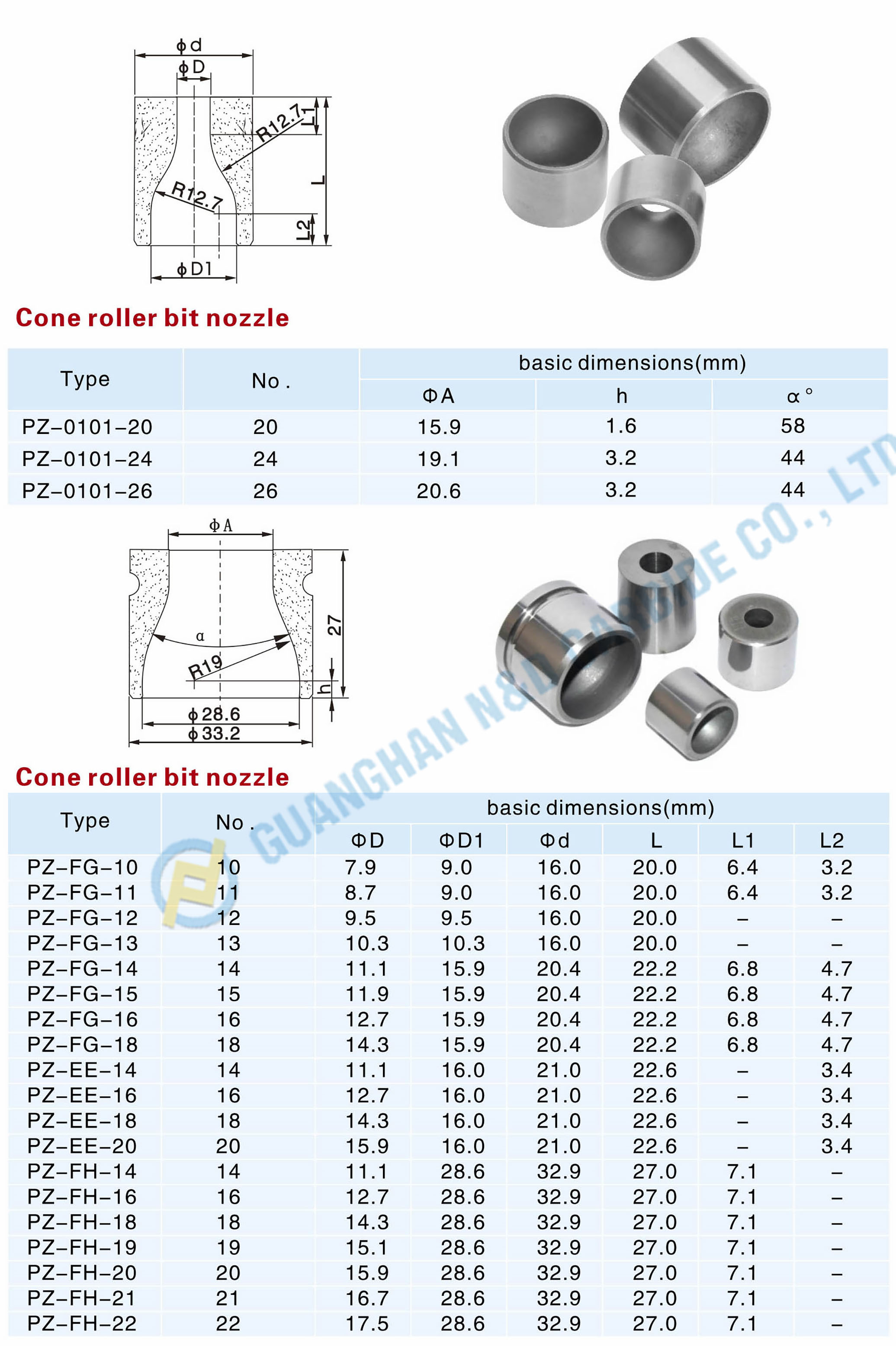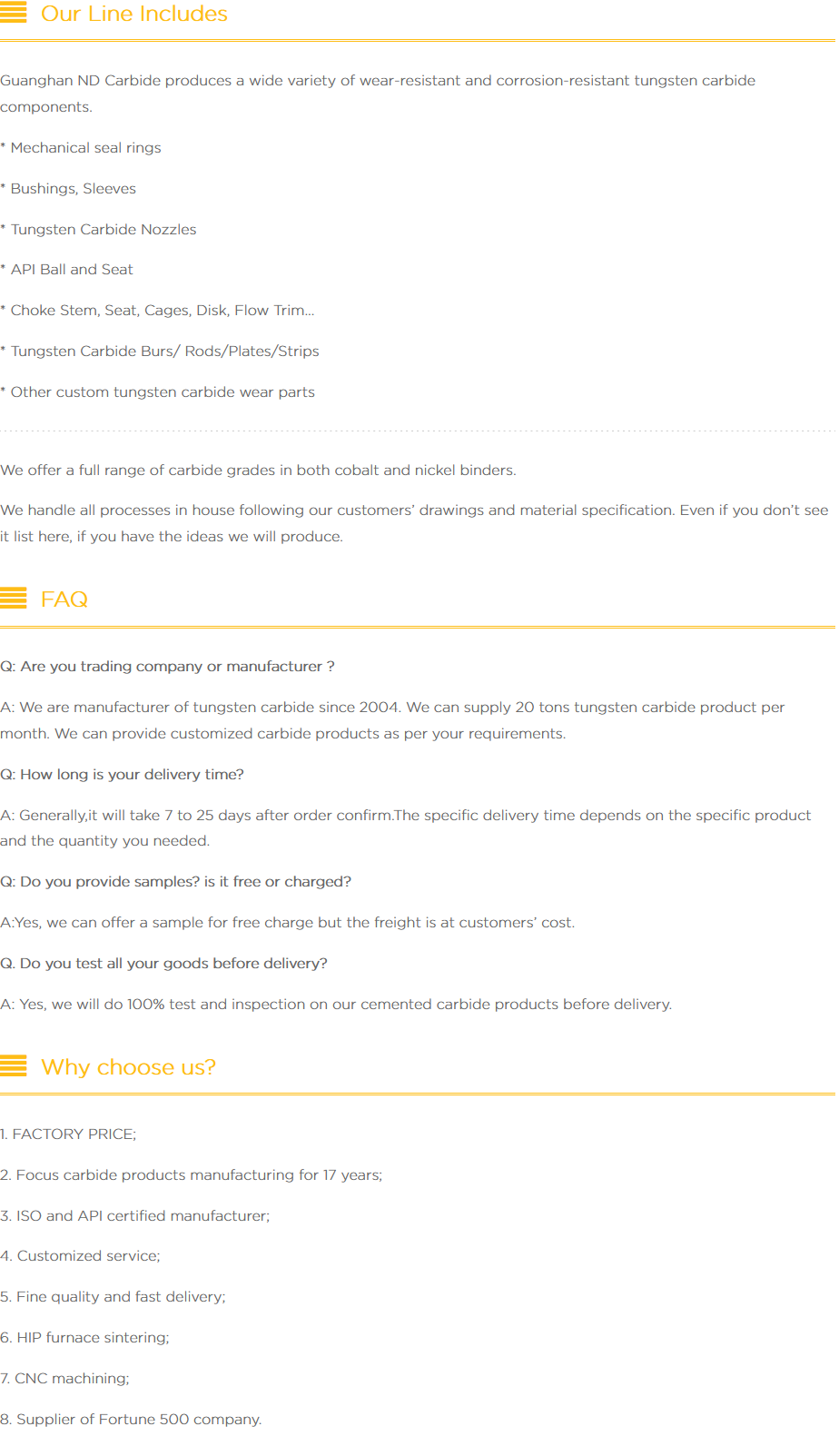 ---
Previous:
Tungsten Carbide Disk for Valve
---