Tungsten Carbide Flow Cages
Short Description:
* Tungsten Carbide,cobalt/Nickel Binder
* Sinter-HIP Furnaces
* CNC Machining
* Erosive wear
* Customized service
Product Detail
Product Tags
Tungsten carbide is an inorganic chemical compound which contains numbers of tungsten and carbon atoms.  Tungsten carbide, also known as "cemented carbide", "hard alloy" or "hardmetal", is a kind of metallurgic material which contains tungsten carbide powder (chemical formula: WC) and other binder (cobalt, nickel. etc.).
It can be pressed and formed into customized shapes, can be grinded with precision, and can be welded with or grafted to other metals. Various types and grades of carbide can be designed as required for use in application intended, including chemical industry, oil & gas and marine as mining and cutting tools, mould and die, wear parts, etc
Tungsten carbide is widely used in industrial machinery, wear resistant tools and anti-corrosion. Tungsten carbide is the best material to resist heat and fracture in all hard face materials.
Tungsten carbide flow cages in a widely variety of configurations and specifications for use in wear corrosive and erosive conditions. We are manufactured accurately designed with diameter hole for easy transfer of gas and petroleum fluids. Flow cage provided by us is accurately designed with a diameter hole for easy transfer of gases and petroleum fluids. Robust structure and effectual functioning are the prime reasons for high demand of flow cage that we dispatch in the markets.Tungsten carbide flow cage for choke valves to control the flow to a certain flow coefficient in petroleum industry's sand containing well.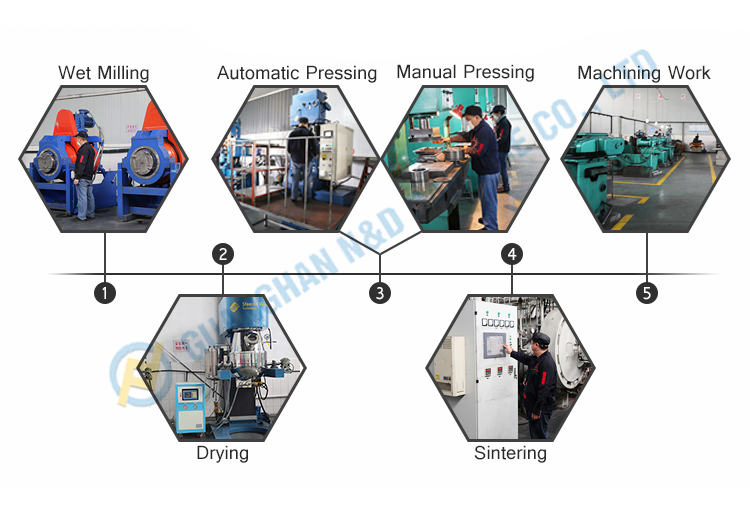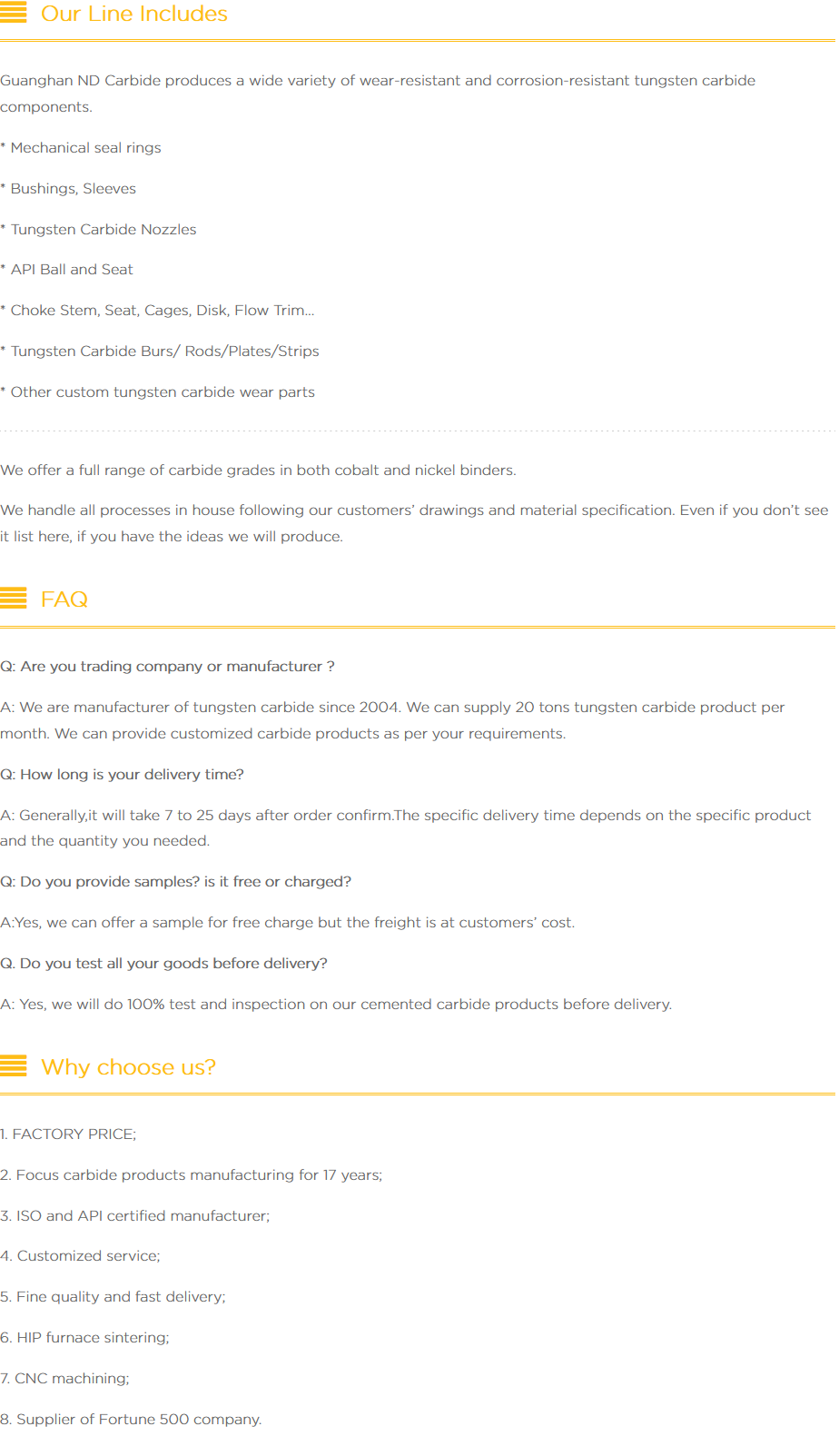 ---
Previous:
Choke Stem and Seat
---